Hardware Designed by FEDEVEL
Almost as small as a coin. Based on NXP (Freescale) i.MX6 CPU. PDF Schematic of the module is available with development kit. This is the only REX module which is not open source. That means, Altium source files and manufacturing files of the iMX6 TinyRex module are not available. If you are looking for an open source solution, check out iMX6 Rex module or OpenRex.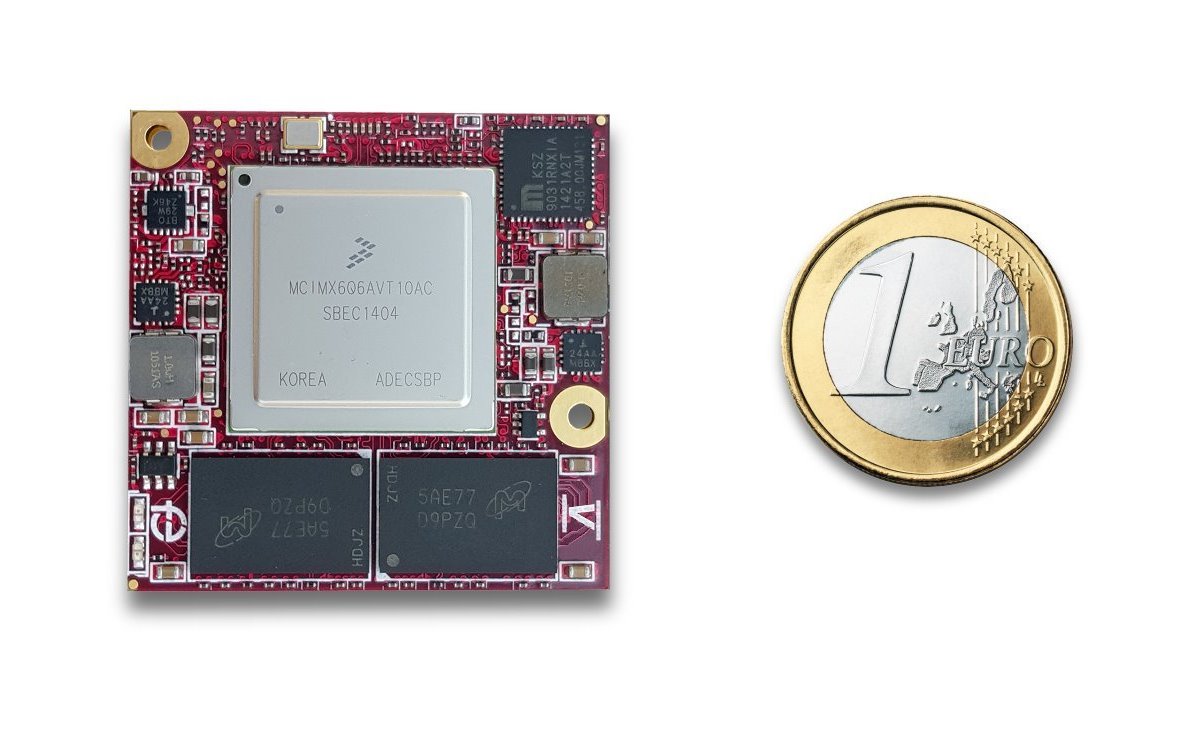 Status
Available. Purchase iMX6 TinyRex from VOIPAC >
Module Specification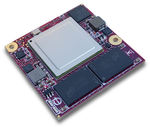 On the module:
NXP (Freescale) iMX6 processor, up to 1.2GHz / 4 cores
Soldered down DDR3-1066 (533MHz), up to 4GB
10/100/1000 Mbps Ethernet
EEPROM
Interfaces available on the module board-to-board connector:
1x HDMI (up to QXGA 2048×1536)
1x LVDS output
1x 20-bit parallel LCD display (up to WXGA 1366×768) or 1x Video Input (CSI)
1x DSI MIPI differential display output (up to XVGA 1024×768)
1x 20-bit parallel video input CSI (up to 8192×4096)
1x MIPI differential camera input
1x PCIE
1x SATA
1x NAND Flash or 1x MMC (8bit)
2x SD (2x 4bit or optional 4 & 8bit)
2x USB
5x UART, 3x I2C, 2x SPI
1x CAN
Digital audio
2x GPIO, 2x GPIO or PWM
System signals: Reset in/out, Boot mode, Power ok, User button
User LED, power LED
3x board to board connectors
JTAG on testpoints
Module size: 38 x 38 x 4.8 mm (1.5 x 1.5 x 0.19 inch)
Total height when plugged into baseboard: 5.1mm (0.2 inch)
Input power: 2.7 to 5.5V DC, single +3.3V and +5V
Development Baseboard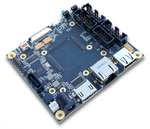 To run this module in your application, feel free to use our iMX6 TinyRex Baseboard Lite and customize it.



Module Datasheet
iMX6 TinyRex module datasheet was created by VOIPAC and can be downloaded here >
Module Schematic
Module PDF schematic is available with iMX6 TinyRex Development Kit from VOIPAC.
Software
We have done some software work on TinyRex, which you can find below. However, the best is go to VOIPAC TinyRex Wiki, they do a lot of software work to support TinyRex module. In case you would like to learn how to create software for your own baseboard, have a look at software pages created for OpenRex, that will help you.
Module Block diagram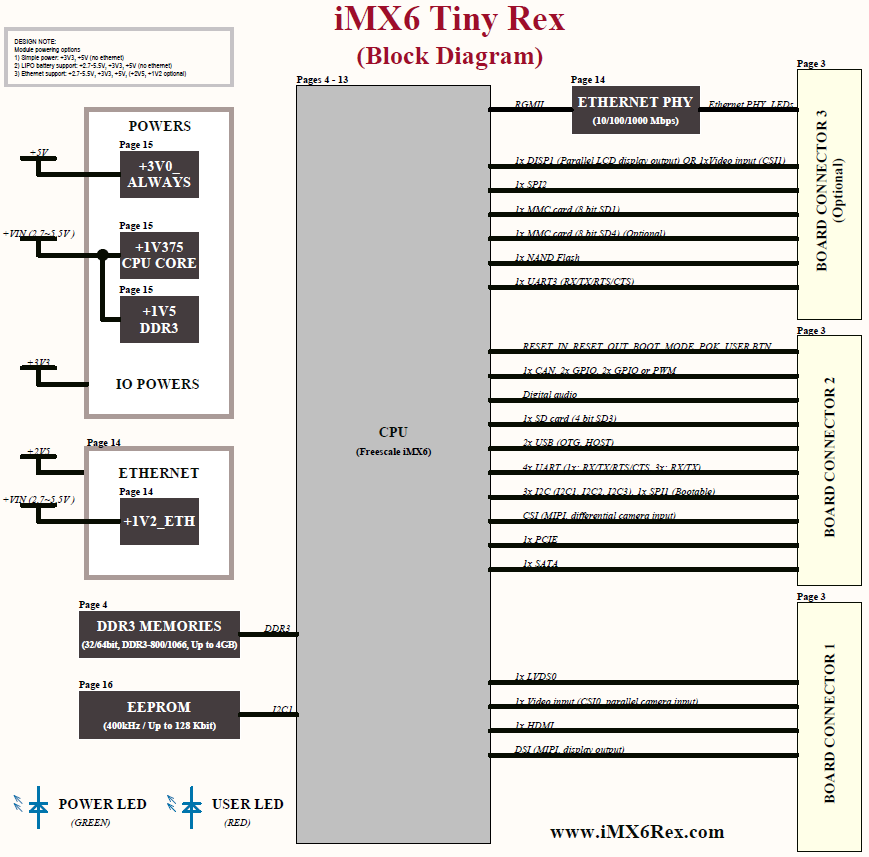 Module 3D PDF Document (use Adobe Reader)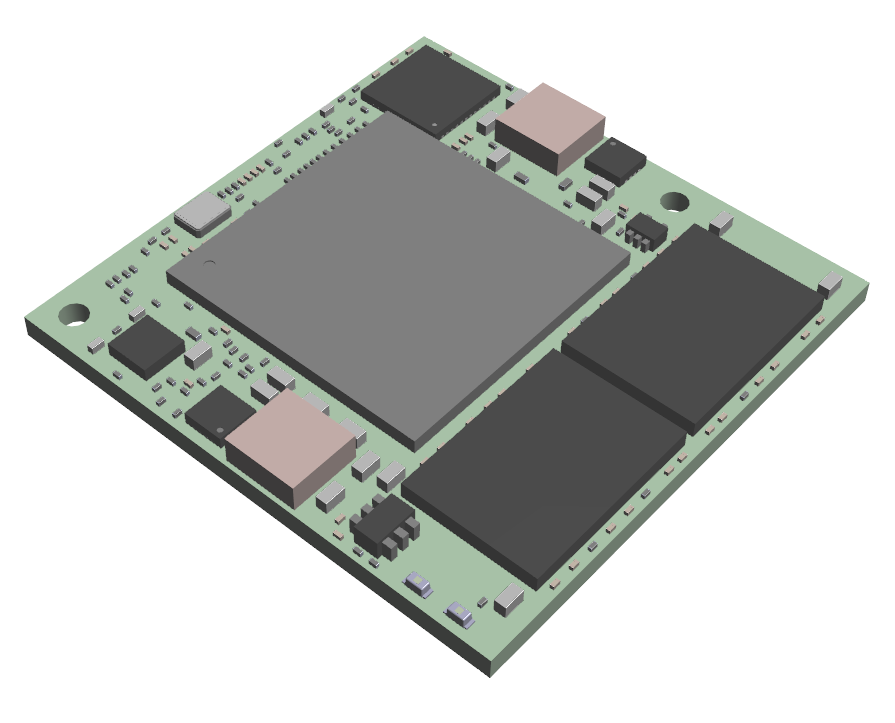 Releated posts
… read more …